Gluten and Egg-Free Crust?
While making pies for our Thanksgiving dinner I discovered a wonderful way of making a gluten-free and egg-free pie crust. I look for recipes without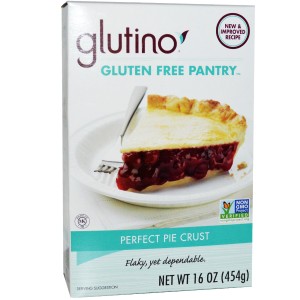 eggs, dairy (butter is ok) and gluten and found this modification to a mix to work very well. I hope you find this helpful!
I used the Glutino pie crust mix. The recipe on the box calls for eggs, but instead of eggs, I used a mix of 2 Tbs. of ground chia seeds and ½ cup of cold water which = 2 eggs. It gels quickly, so I added the vinegar right away and then added it directly into the flour/butter mixture (find the remaining recipe on the box).
If you've tried making gluten-free pie crust before, you know it can be very difficult to roll it out, let alone get it in the pie dish and have it look decent when you're done. However, this mixture rolled out beautifully on my flexible mat and I could actually hold this crust in one hand while maneuvering the pie dish. It tasted great and held together well.
The ground chia seed is my new favorite egg replacement for all my recipes. May your baking be fun,  flavorful and allergy-FREE this holiday season!